PROFESSIONAL ROOFING CONTRACTORS AND ARCHITECTS
Renaissance Tile and Slate is one of the largest suppliers and procurers of tile and slate roofing materials in the country. Our roofing division, Renaissance Roofing, Inc. has been installing tile and slate roofing systems for over 30 years! We are a nationally recognized full service tile and slate roofing company as well as custom architectural sheet metal fabrication business; Victorian Sheet Metal.
For decades we have been servicing exclusively this industry. We have successfully completed thousands of roofing projects ranging from simple repair to full scale restoration. We service home owners, roofing contractors, architects, building contractors, and many other entities within this industry.
We encourage you to further learn about our companies and services.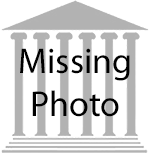 Pictured above is the Marion County Court House in Knoxville, IA. This project was a Renaissance Roofing, Inc. full restoration.
TOOLS OF THE TRADE

We always recommend utilizing the appropriate tools for the tile and slate roofing industry. Don't allow yourself or your roofing contractor to start off on the wrong foot. Please click here for more information.
WE ARE ALWAYS IN THE MARKET TO INVEST IN YOUR PRODUCTS
We actively pursue nearly any good and intact Ludowici tile, Mound City tile, National tile, Heinz tile, Murray tile, Gladding McBean tile, various concrete tiles such as Vande Hey Raleigh and Monier, as well as new and salvaged Vermont, Buckingham, Monson, and Peach Bottom slates.
Should you have an upcoming tile or slate roof salvage or any lingering inventories that you would like to offer to us or if you would like to take advantage of our convenient consignment system, please contact us at your earliest convenience.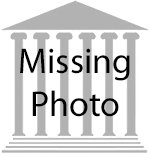 Pictured above is a mansion built in the early 1900's with it's original Ludowici Brittany tile roof. This roof was salvaged, shipped to our warehouse in Northern, IL, and the building was ultimately demolished in the summer of 2010.